NIAD-QE has signed MoU with CIMEA
Activities
On January 29 2020, since Fukuda Hideki Ph.D, the President of NIAD-QE signed the document, the Memorandum of Understanding with CIMEA, Information Centre of Academic Mobility and Equivalence came into effect. Already signed by Mr. Luca Lantero, Director of CIMEA on January 13, the Memorandum states the intention of the two organizations to collaborate for reciprocal cooperation.
The relationship between NIAD-QE and CIMEA dates back to 2012, when then NIAD-UE published the Japanese translation of BRIDGE Handbook: Joint Programmes and Recognition of Joing Degrees, edited by Mr. Lantero. In 2019, NIAD-QE welcomed the delegation from CIMEA and held a seminar regarding the higher education system in Italy. NIAD-QE is also committed to a CIMEA-led international project, RecoASIA, which is funded by the European Commission, as an associate partner.
Established in 1984, CIMEA has performed its activity of information and advising on the procedures of qualification recognition and on themes linked to Italian and international higher education and training. As Japan's official National Information Center, the National Information Center of Academic Recognition Japan will continue to work closely with CIMEA.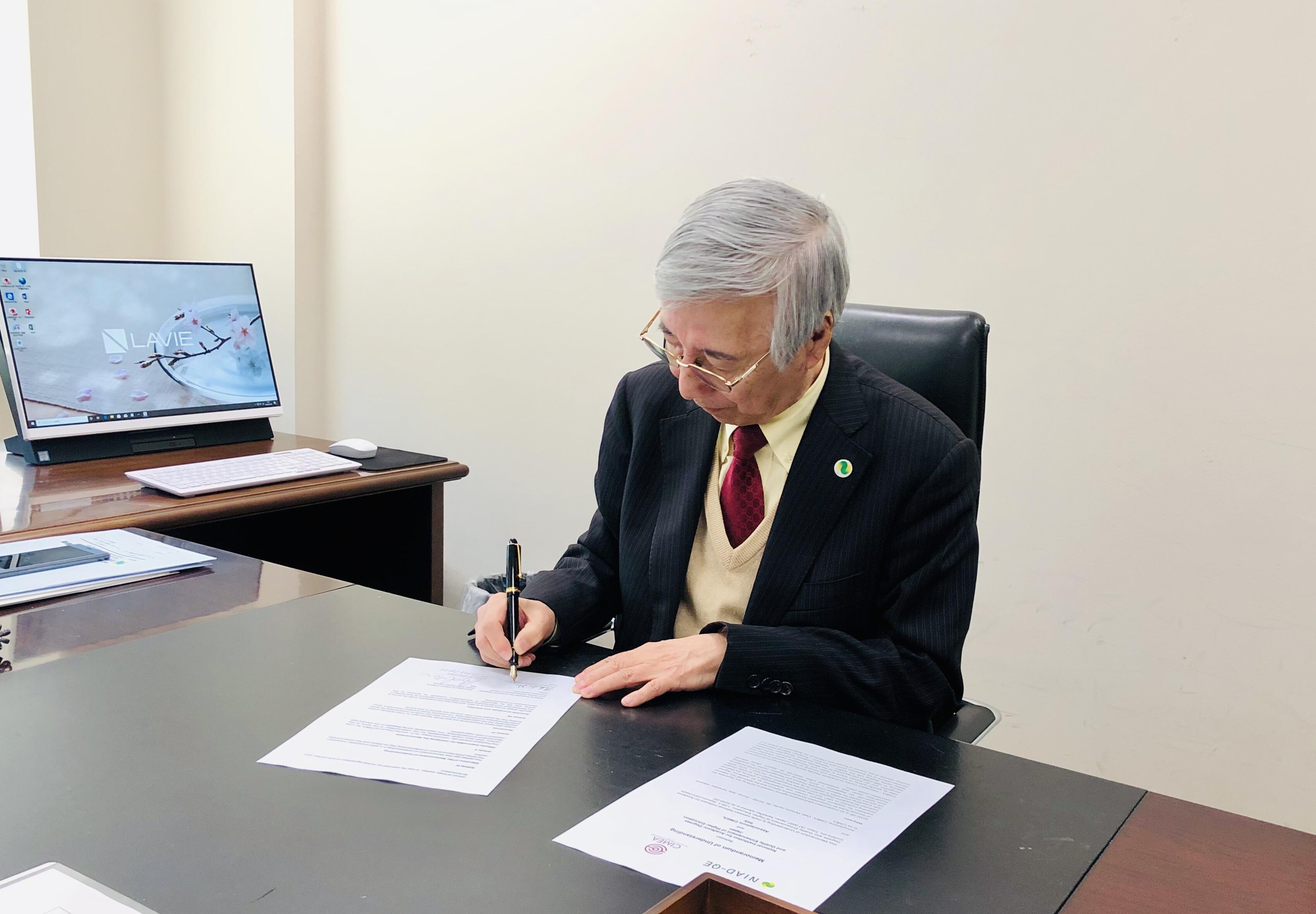 President Fukuda signs the MoU documents in Tokyo.

Director Lantero shakes hands with the representative of the NIAD-QE delegation in Rome.