New functions added to the website
Others
Following the mainenance conducted on March 30, 2020, new functions were added to make the website more user-friendly.
1.You can now go back and forth between corresponding pages in Japanese and English
Prior to maintenance, switching between languages returned you to the top page. The function has been updated so that switching between languages will now direct you to the corresponding page of the language selected. However, if you are browsing a page available in only one language, switching between languages will still return you to the top page.
2.Enhanced search function for higher education institutions
Prior to maintenance, "Search by school name" was only available for partial or exact match. The function has been updated to include search by multiple keywords.
3.Side menus have been added to the "Foreign Education System" and "Q&A" pages
  You can now jumpt to a page within a section without returning to the menu page of each section.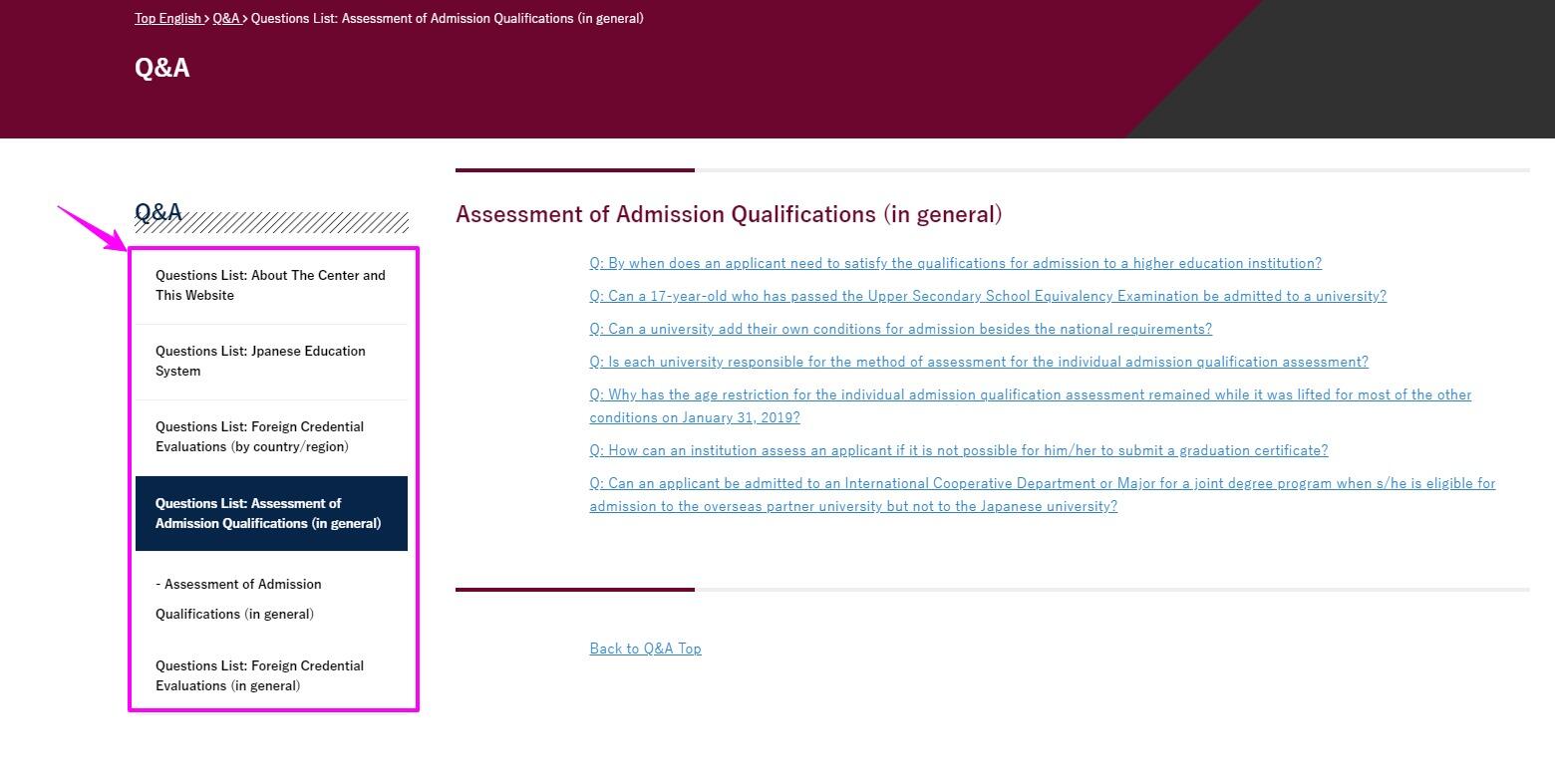 We will continue to make improvements to provide a user-friendly website that delivers helpful provision of information.
Should you have any comments about the website, please contact us from the inquiry form.